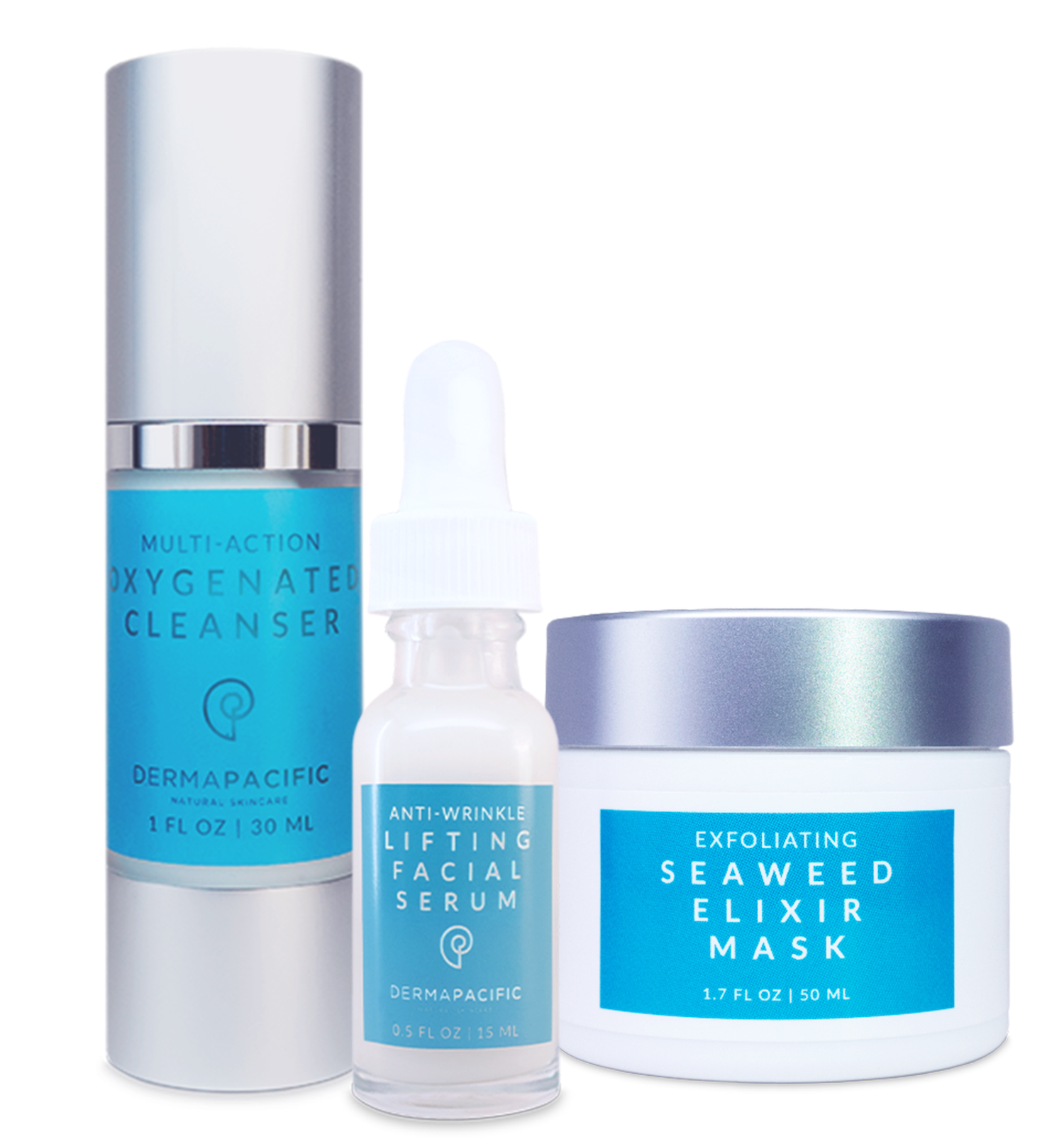 The Derma Pacific Spa Kit transforms your daily home shower into an at-home spa experience. This kit comes with the Derma Pacific Daily Cleanser, Anti-Wrinkle Facial Serum, and Exfoliating Seaweed Mask. Treat yourself to a facial once or twice weekly, relaxing in the comfort of home. Perfect gift for moms wanting to treat themselves to the spa experience, but have difficulty finding the time to book a traditional spa day.
Multi-Action Oxygenated Seaweed Cleanser

Cleanser formula for balanced, dewy, glowing and nourished skin. Use daily as a gentle wash to rejuvenate skin or use in conjunction with the rest of our products. Age spots disappear, wrinkles fill in, collagen is boosted, and your skin glows. Plus antiradiation properties found in these seaweeds protect skin from daily and long-term sun damage and aging.
Anti-Wrinkle Lifting Facial Serum

This product is a deep penetrating treatment that serves to help restore a youthful appearance to the skin and minimize the visible signs of aging.
Exfoliating Seaweed Elixir Mask

This illuminating marine face mask leaves you with an amazing complexion. Brightening and purifying your skin, its blend of essential oils and rich seaweed will deeply detoxify the skin leaving you feeling silky soft and radiant.